Register for an event by clicking the event link on the calendar below.
(#) shows the number of spaces still available.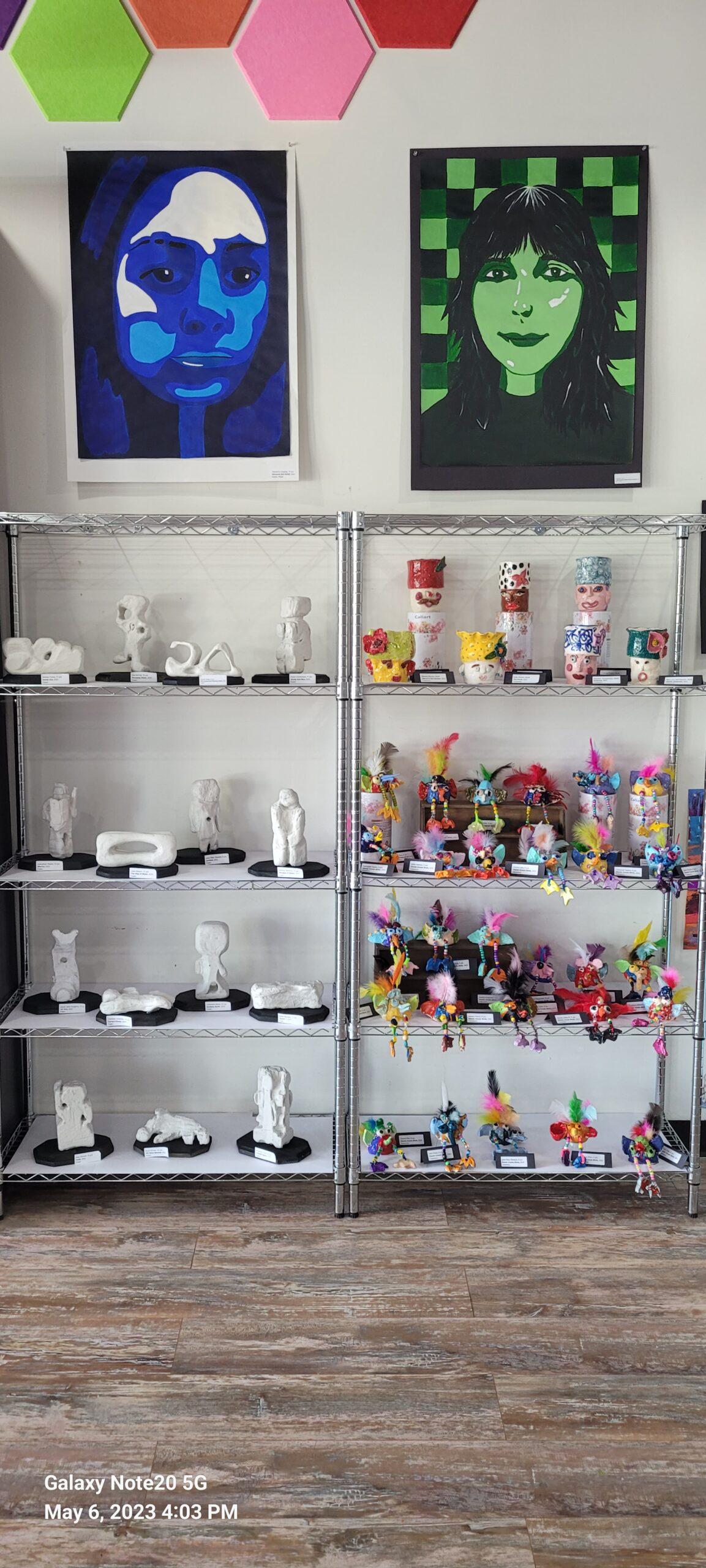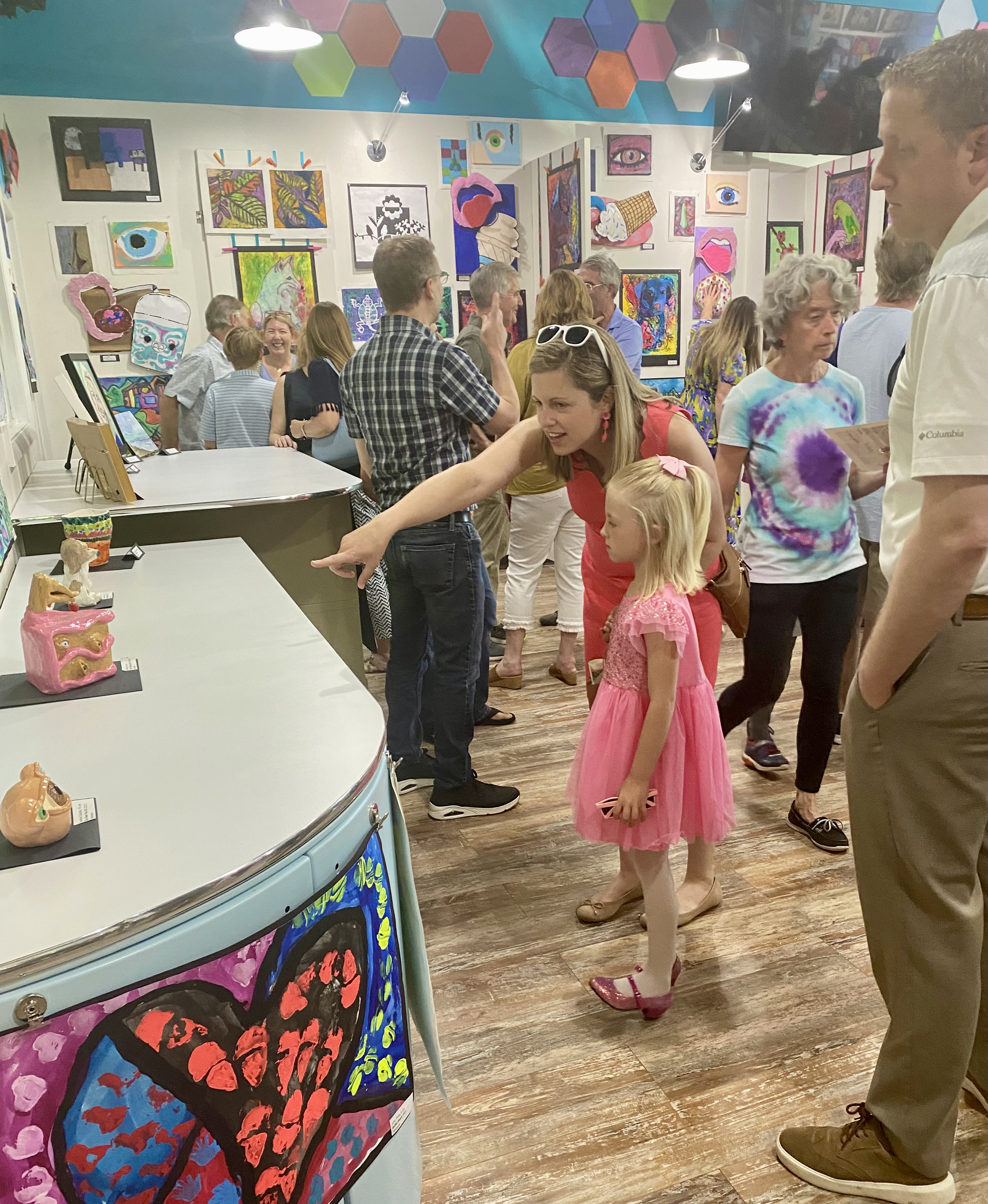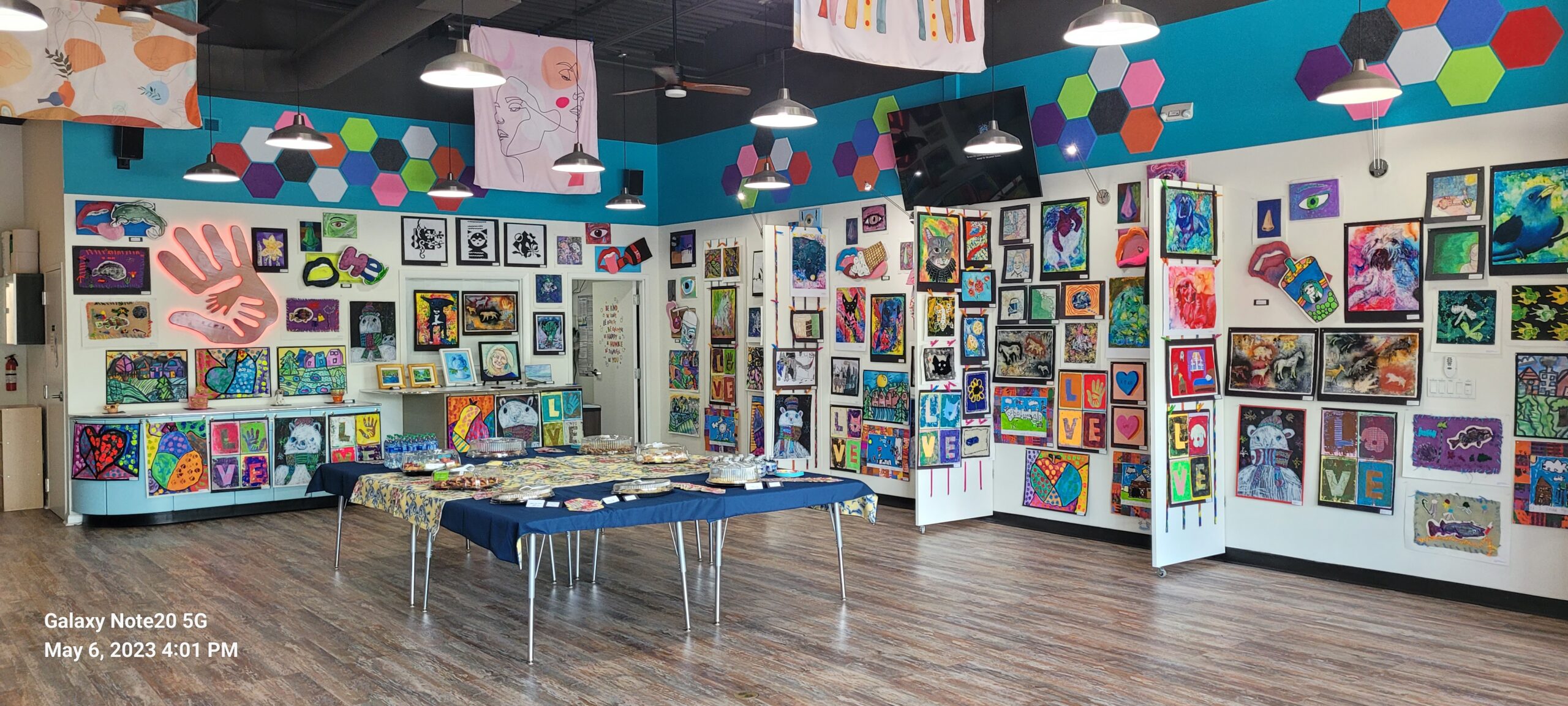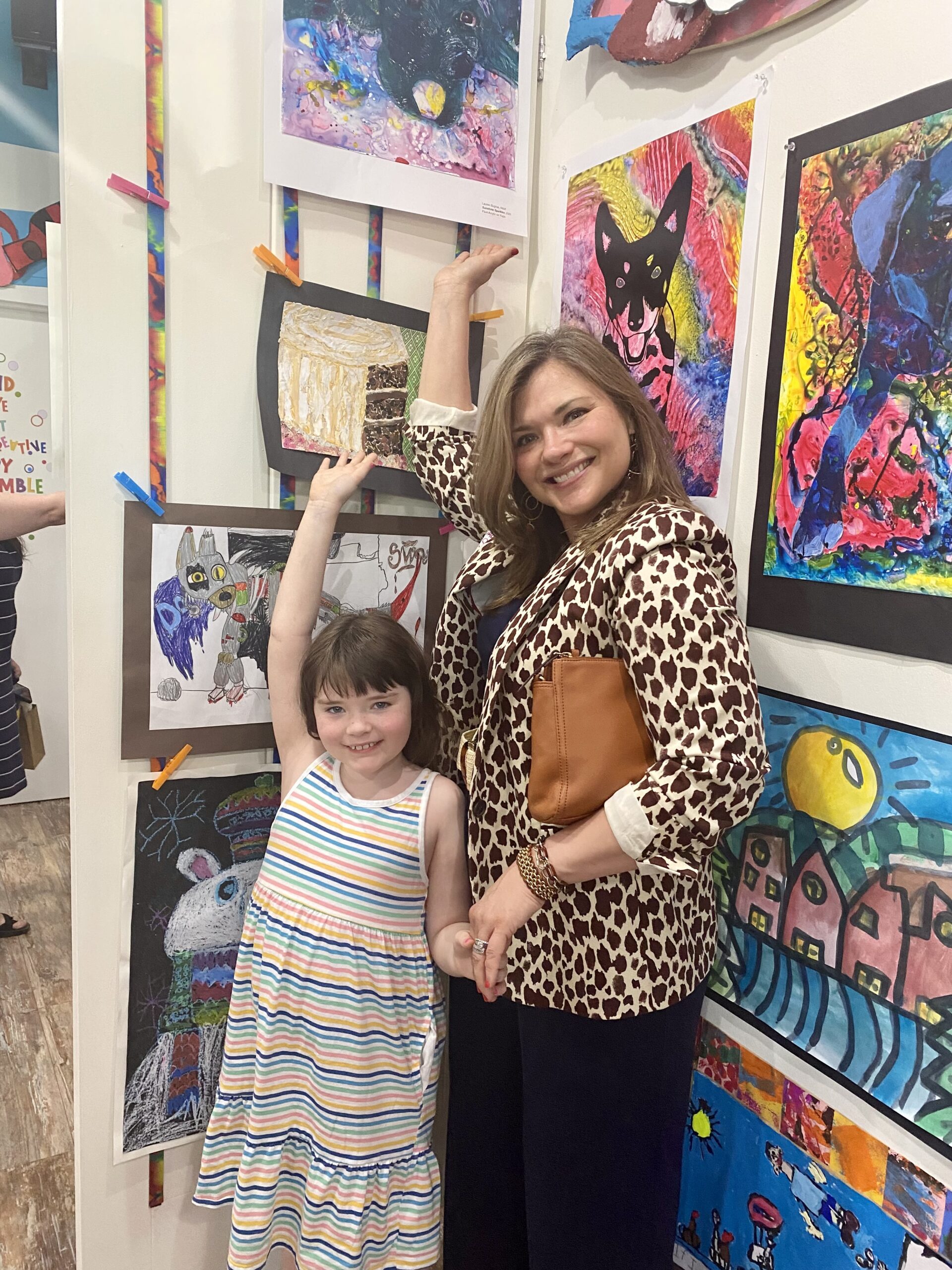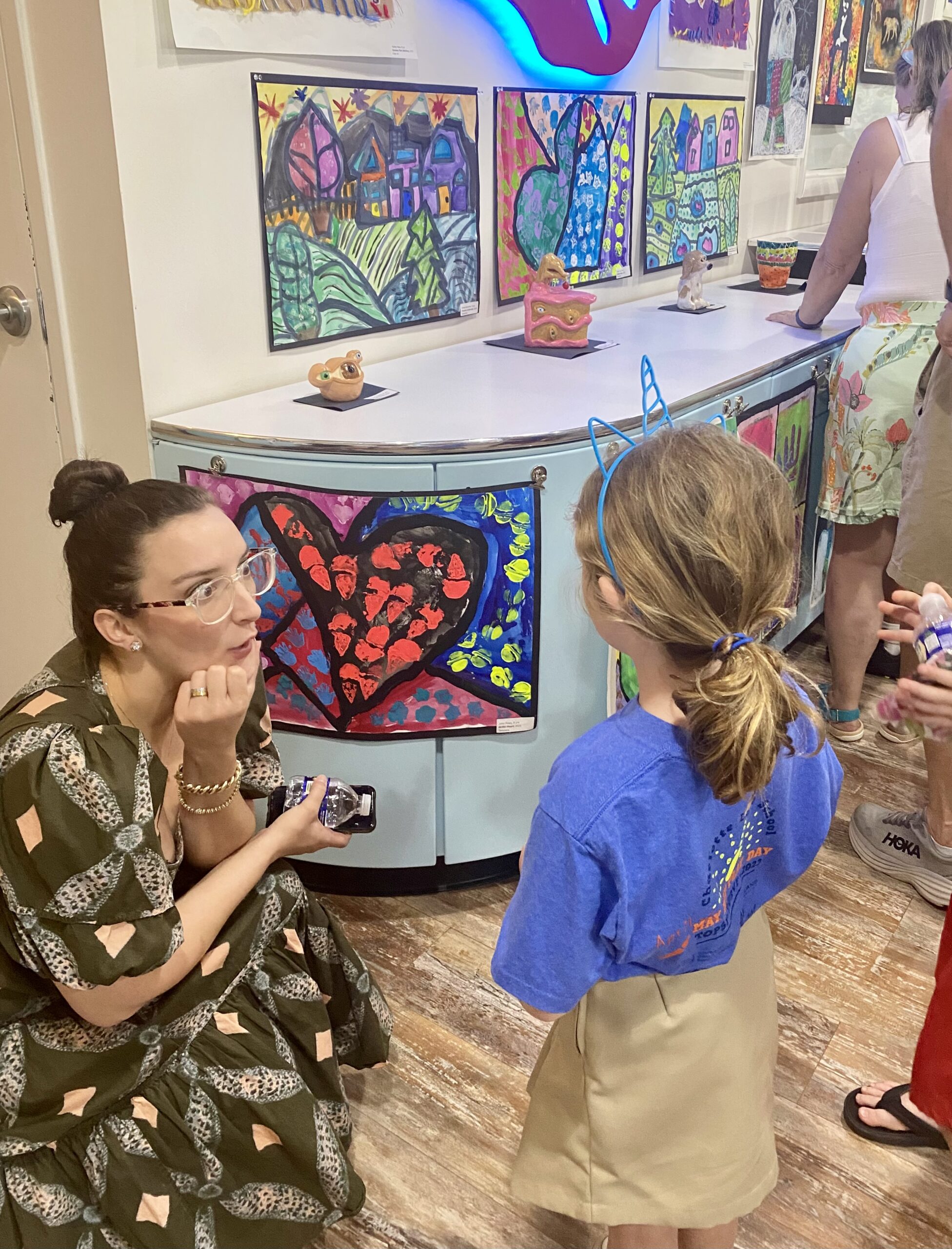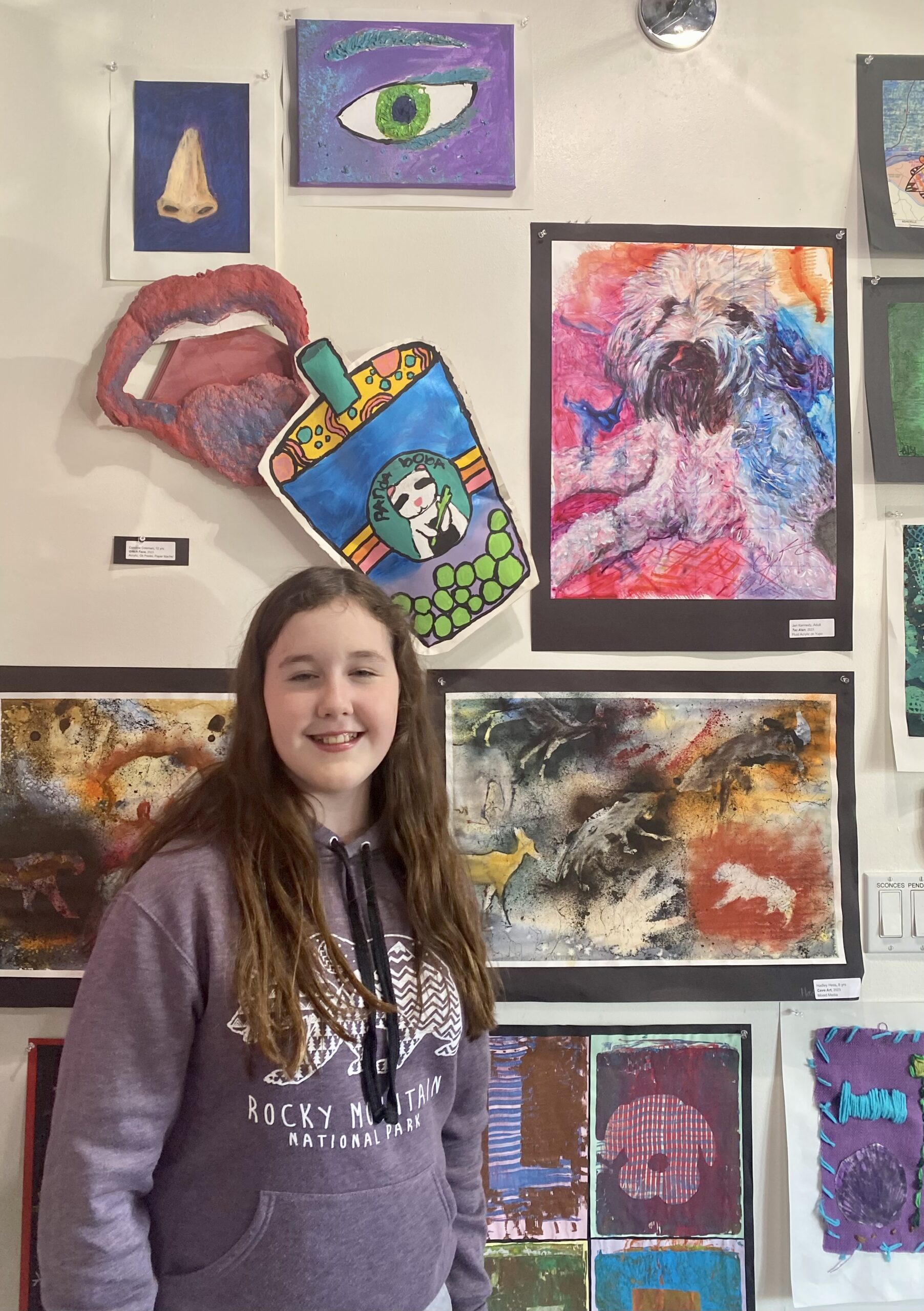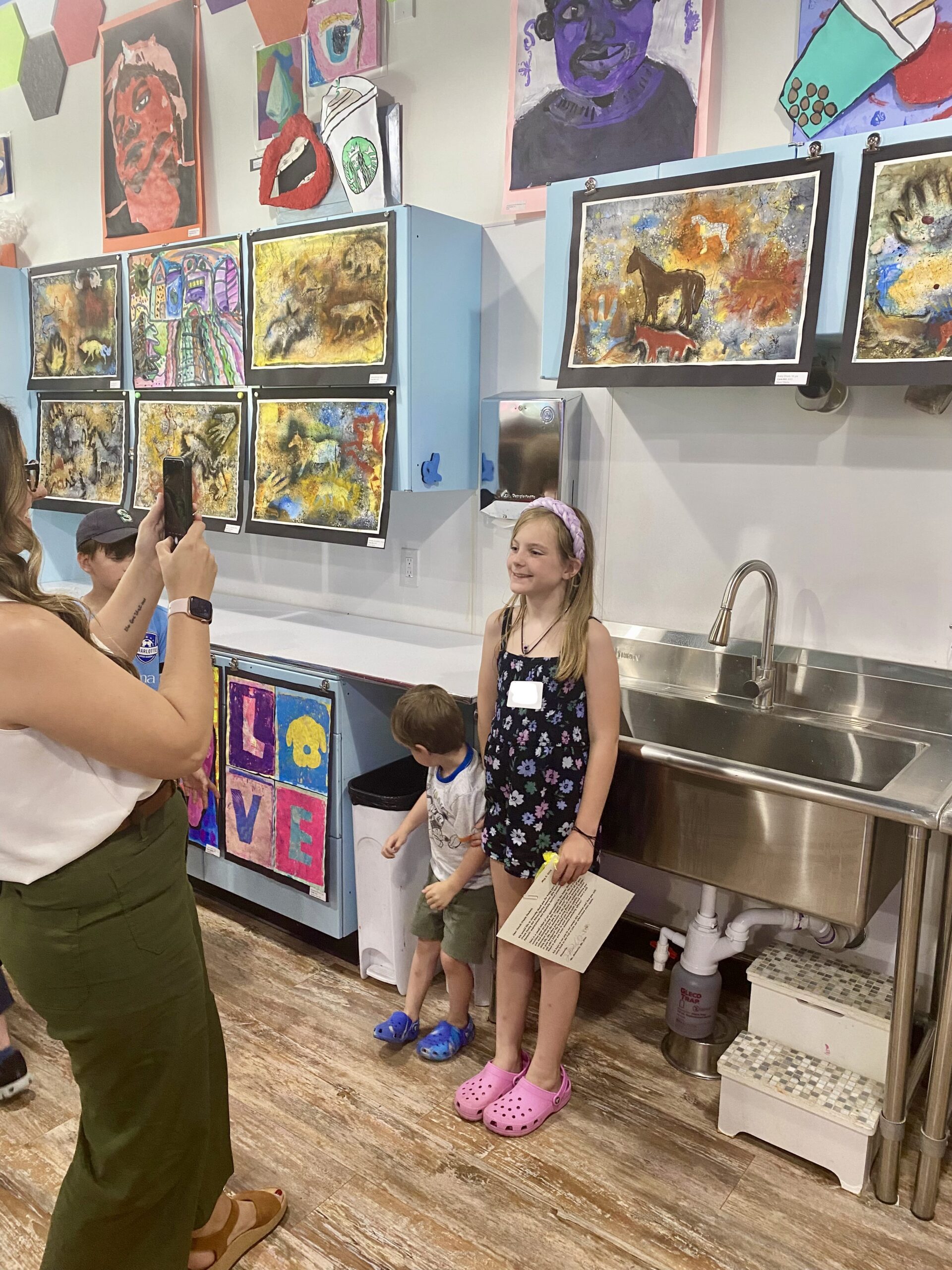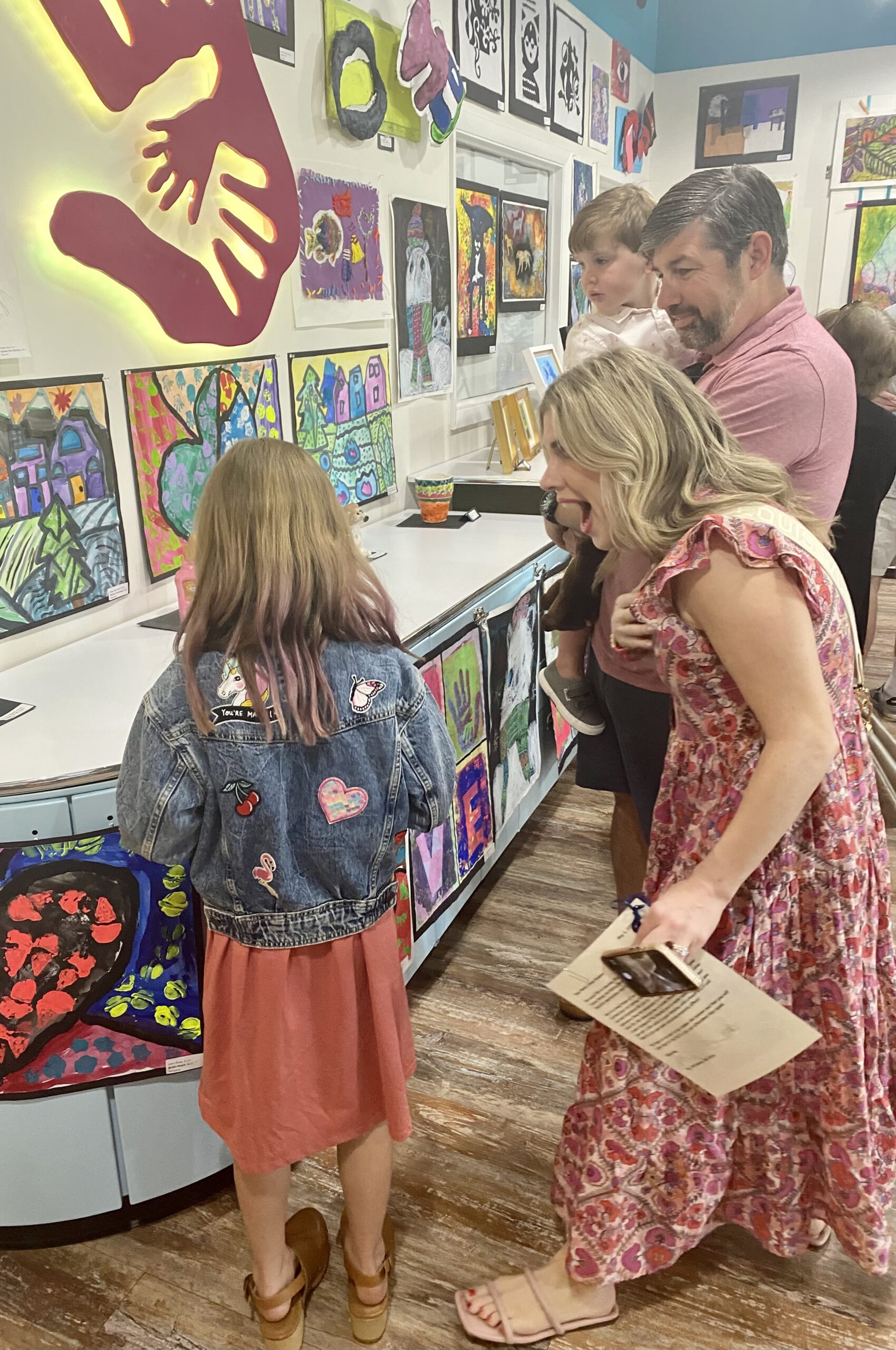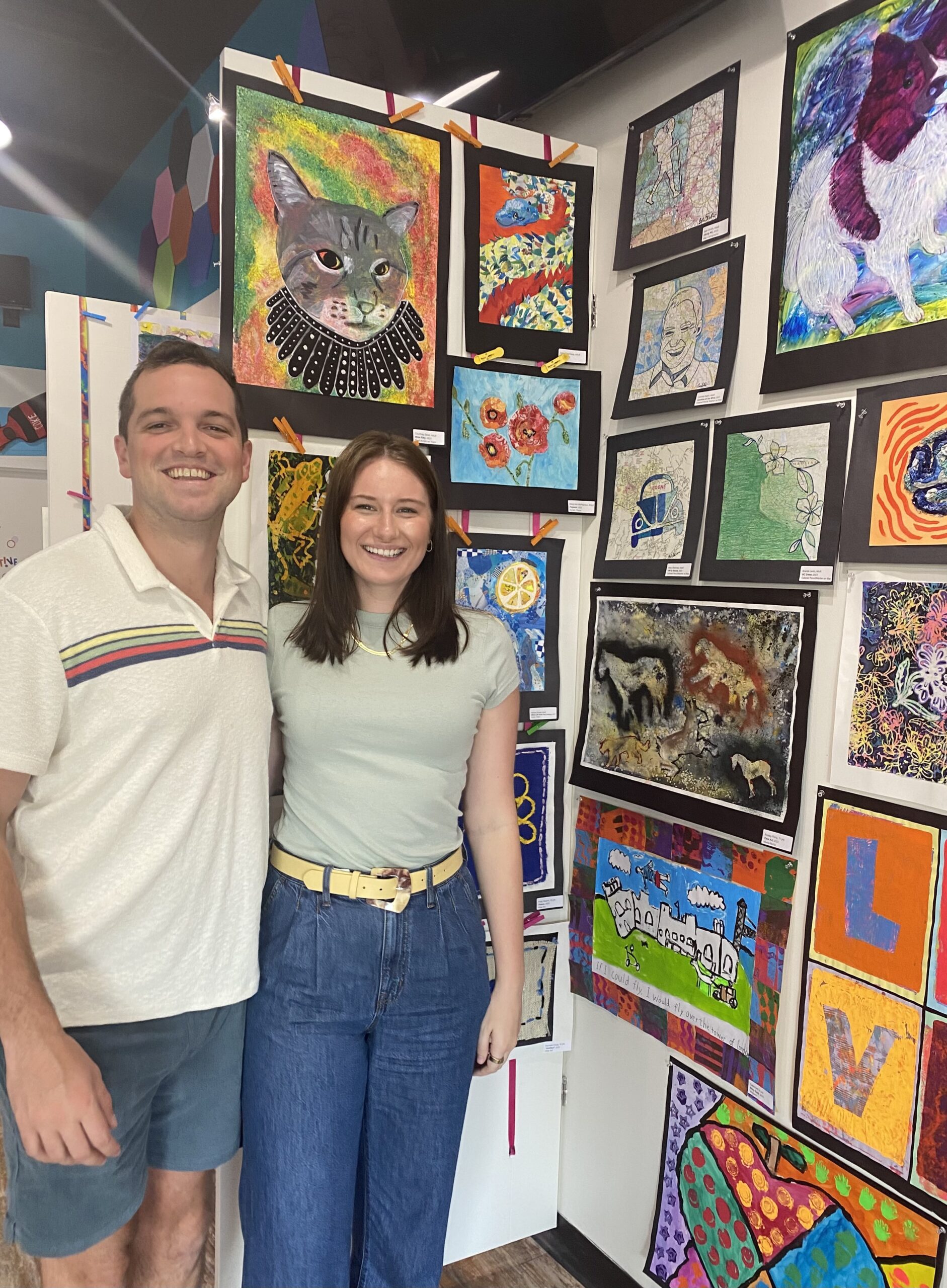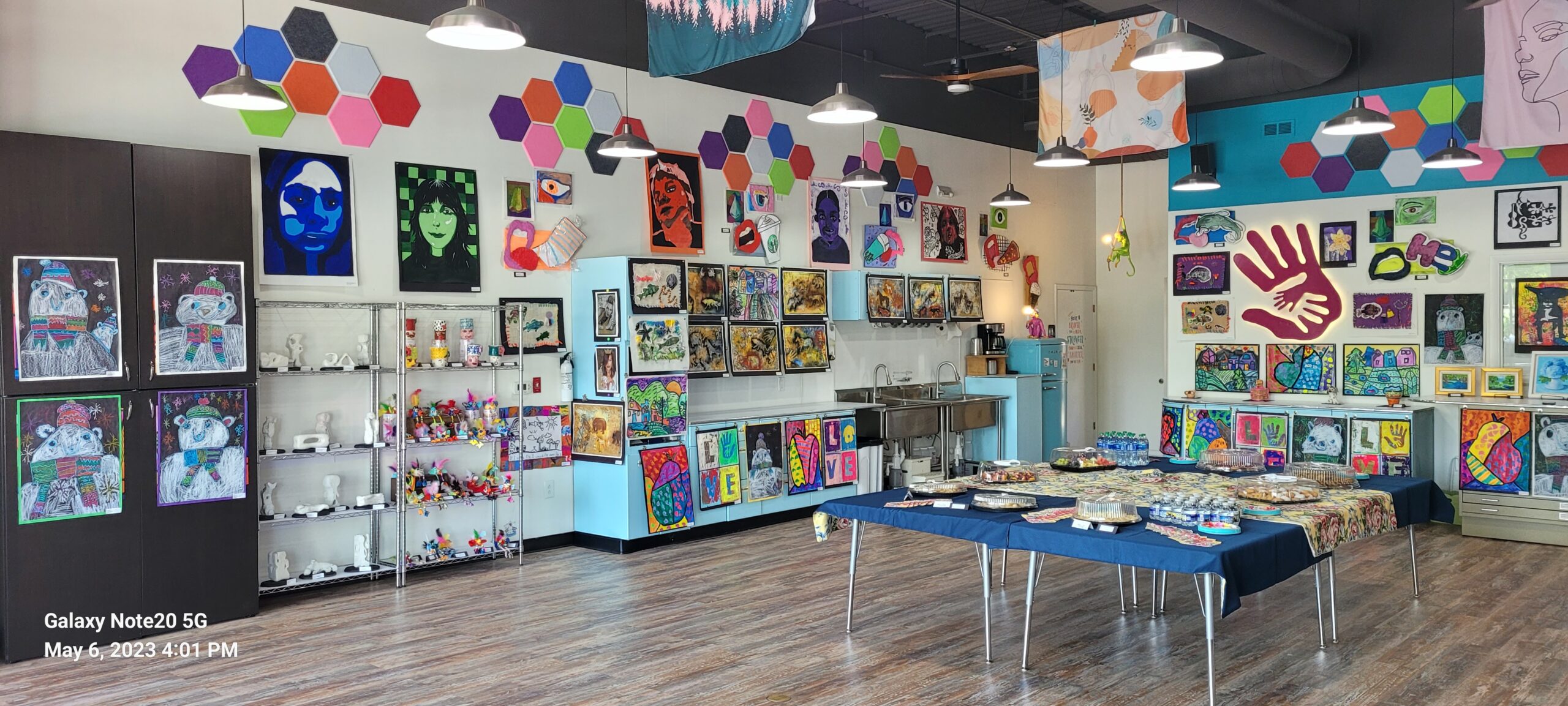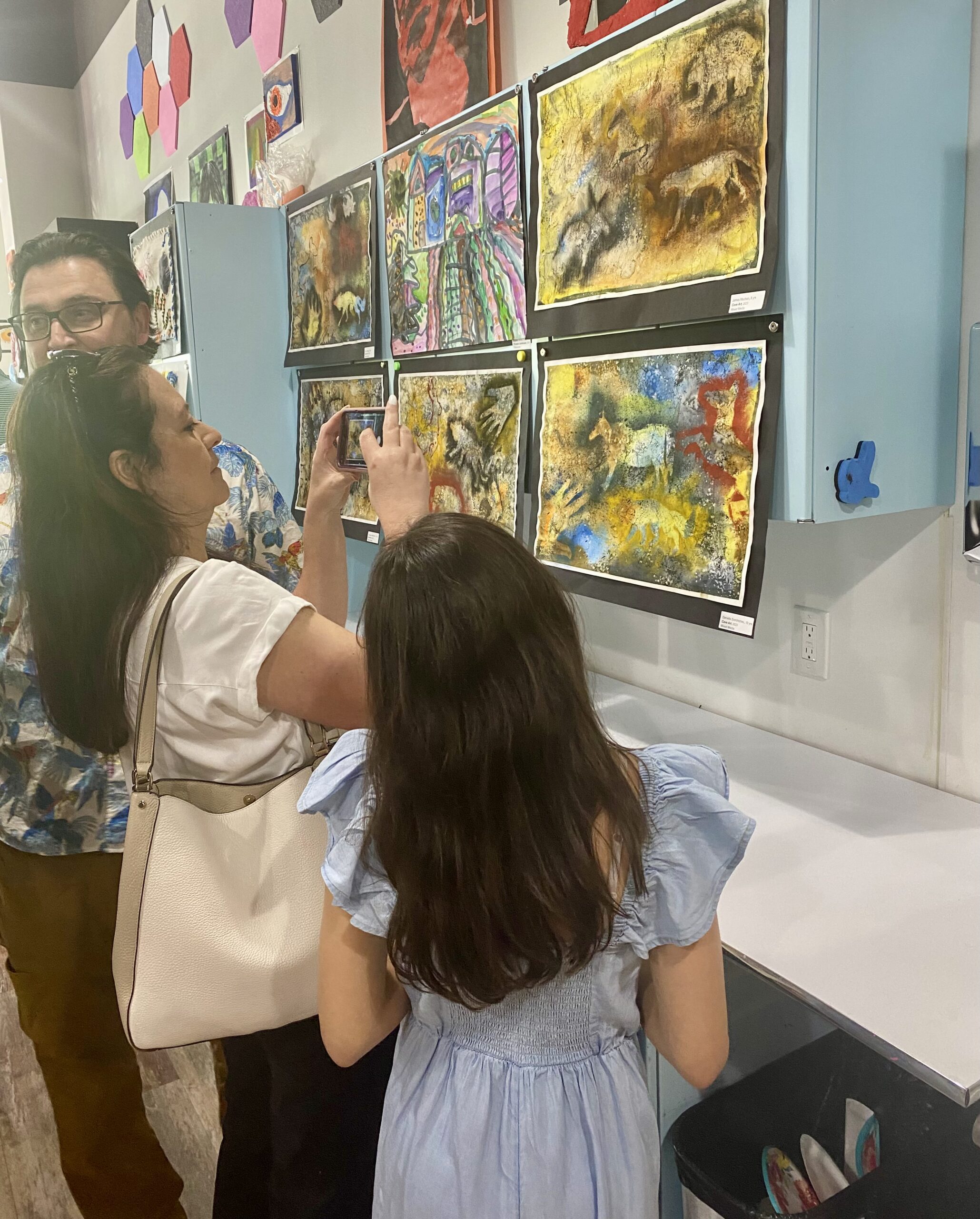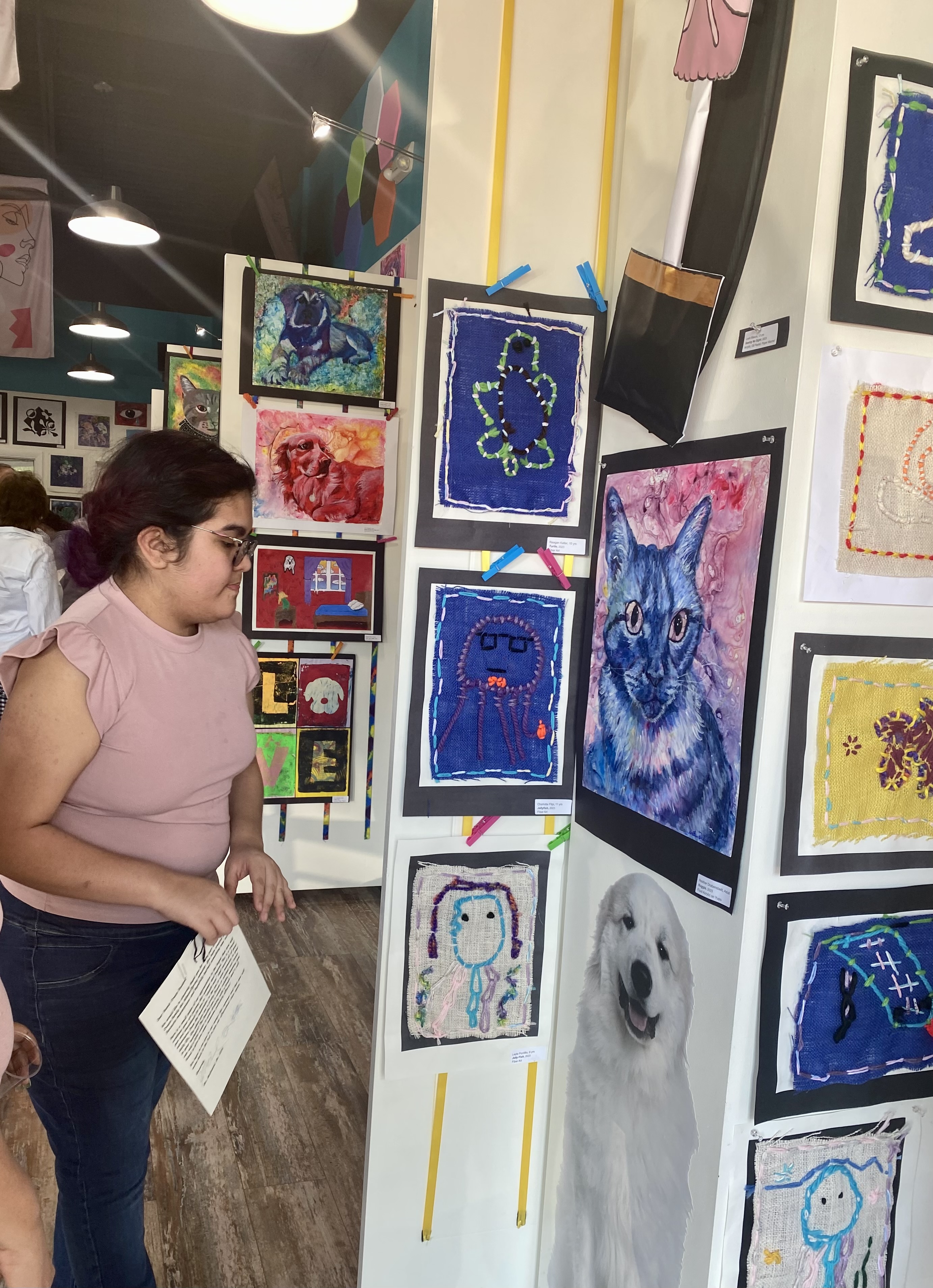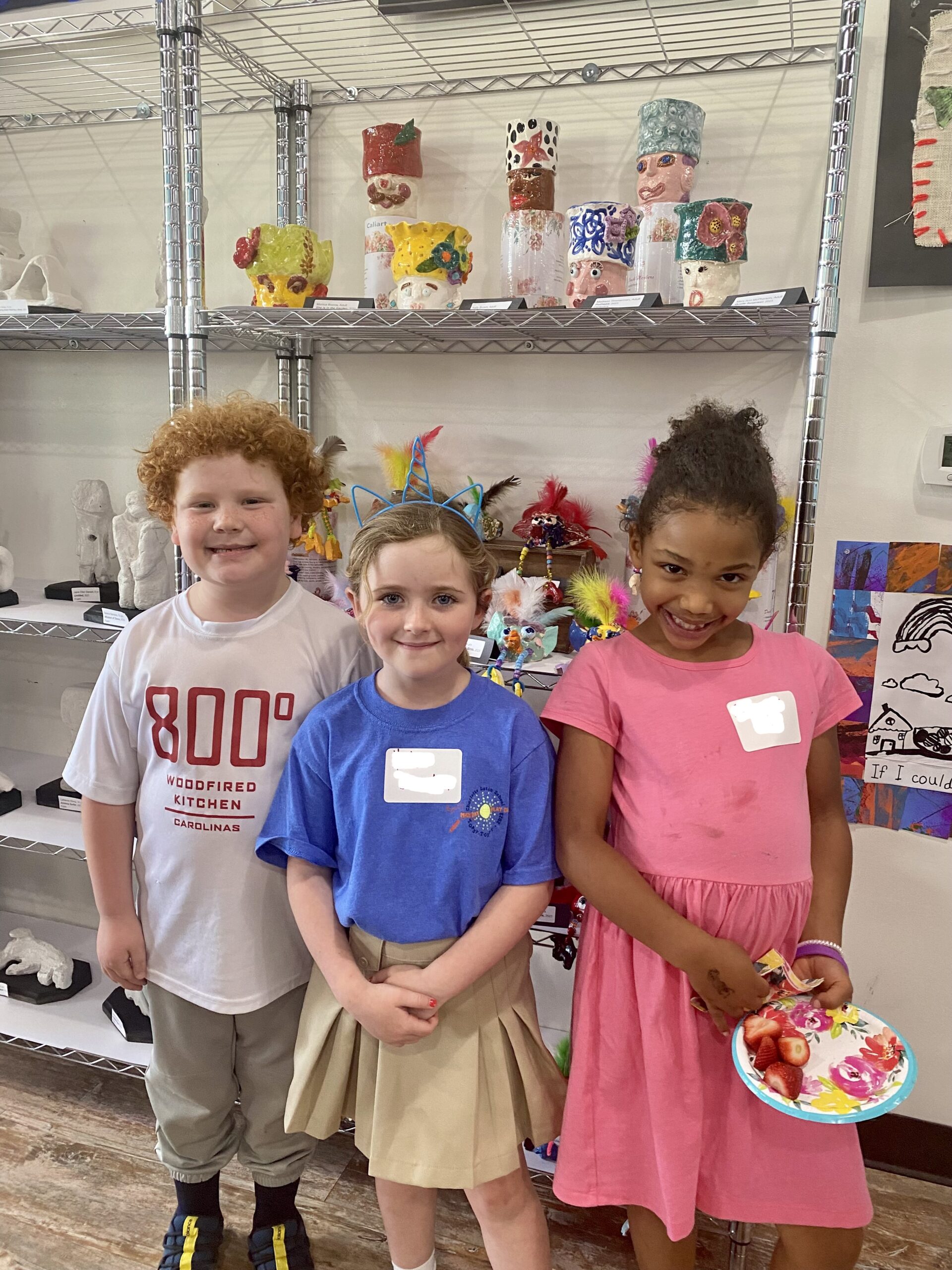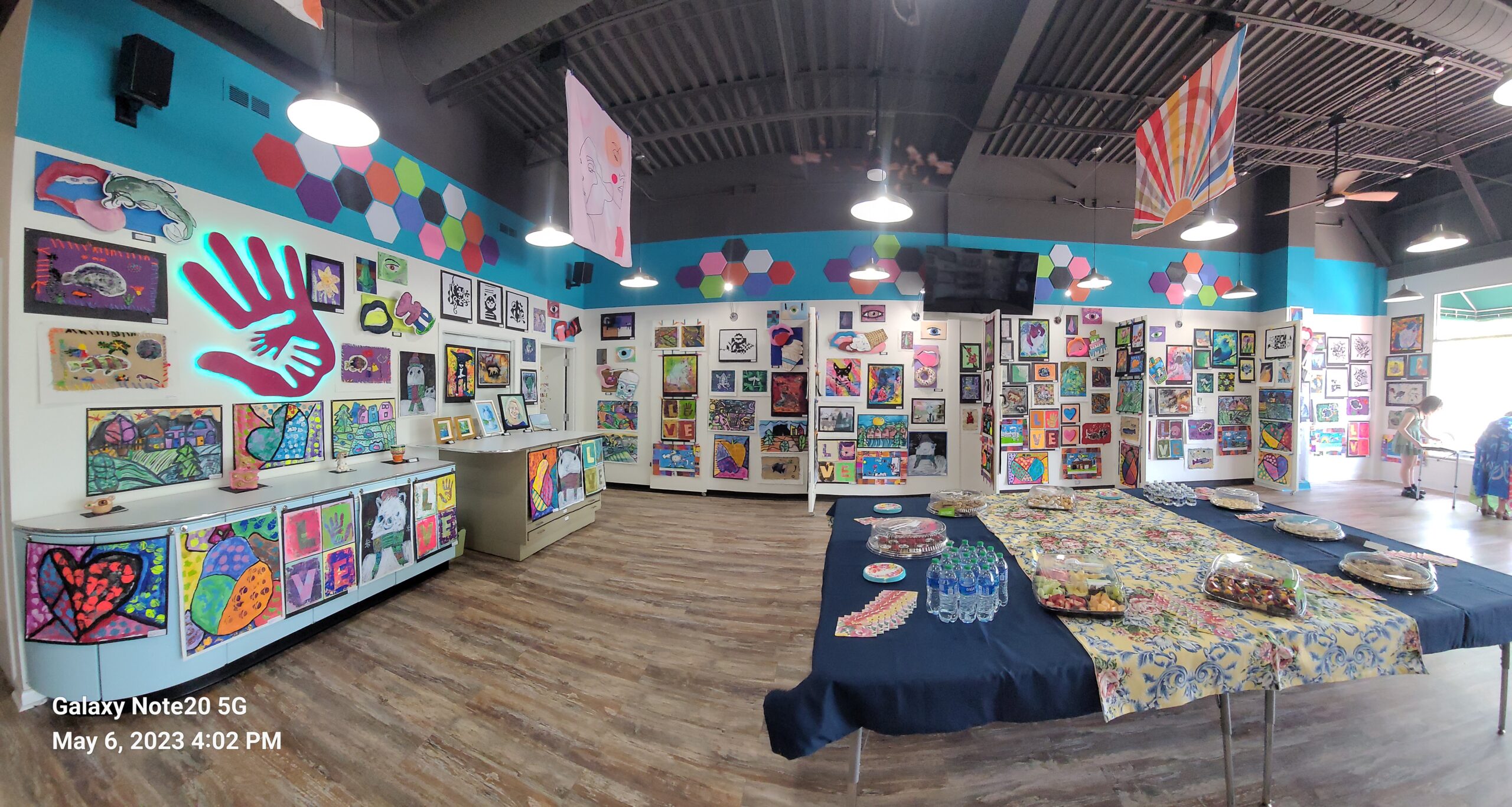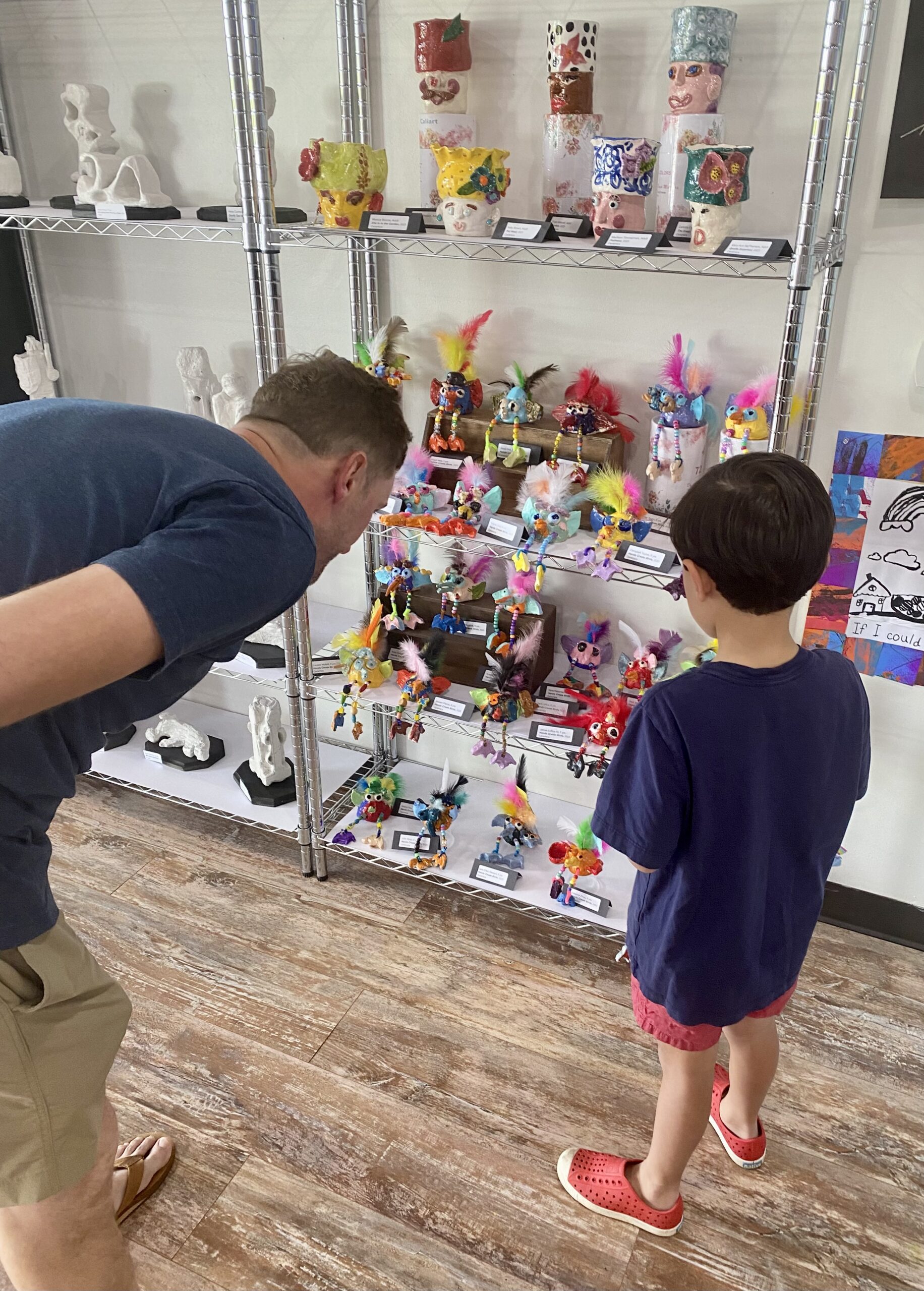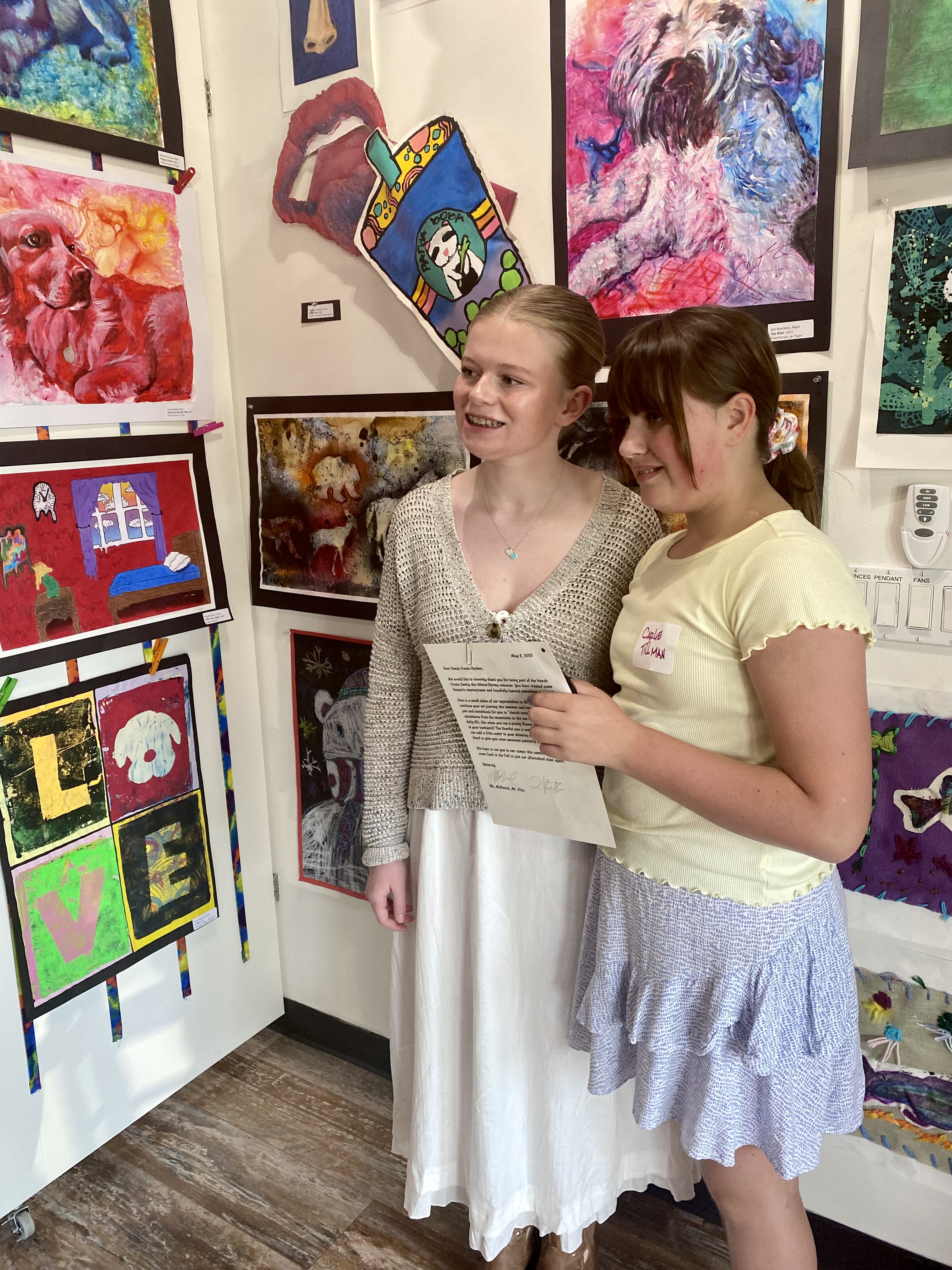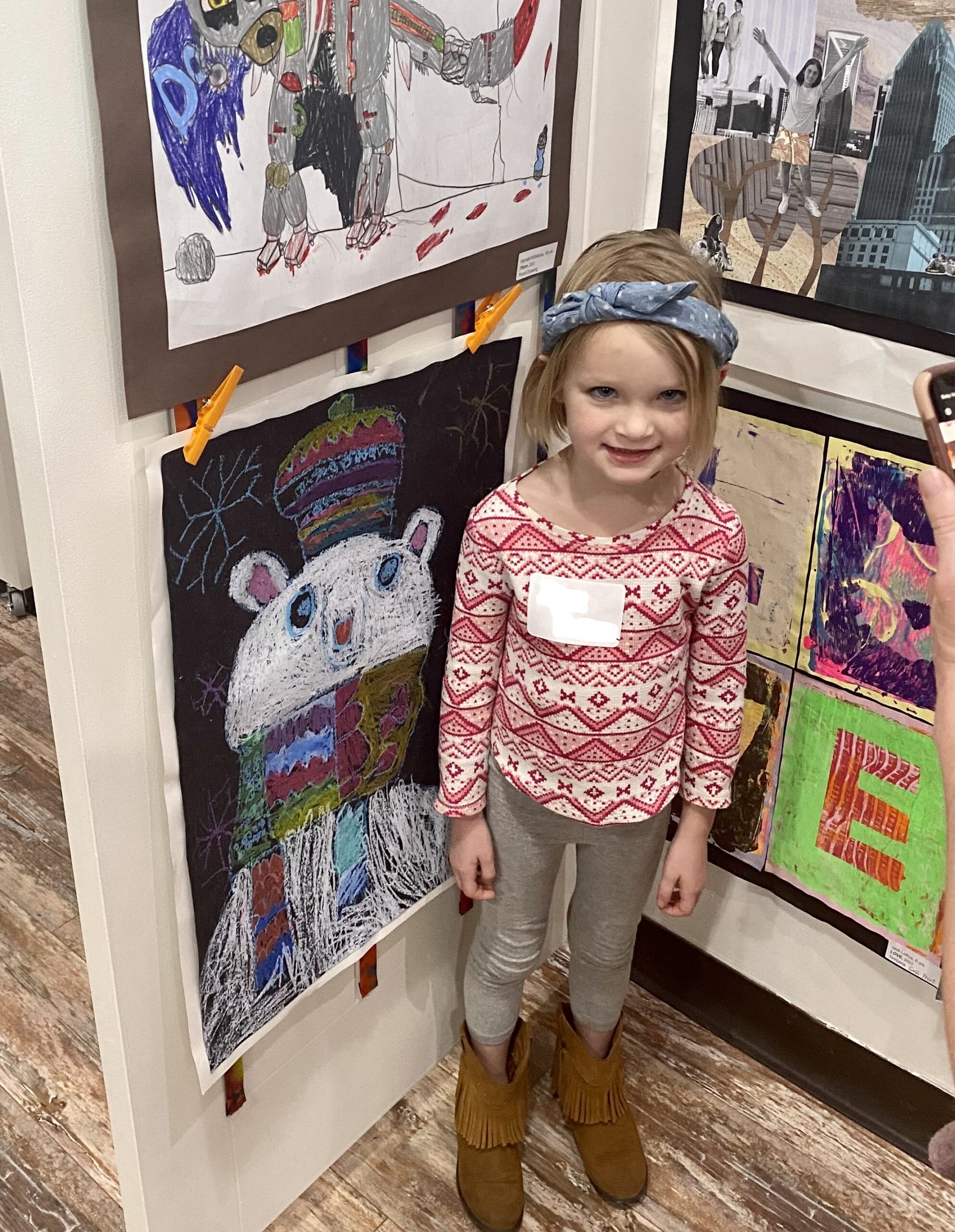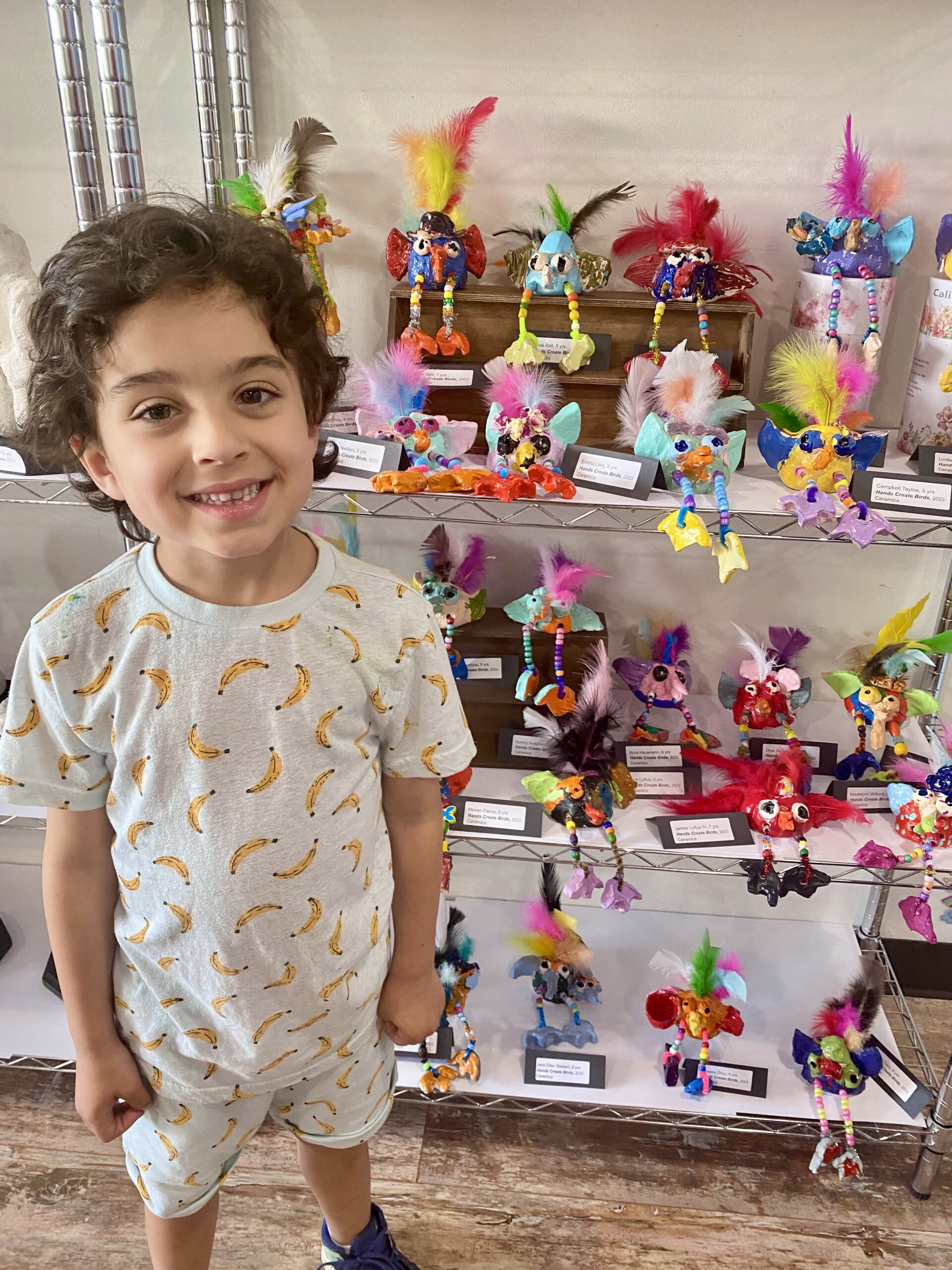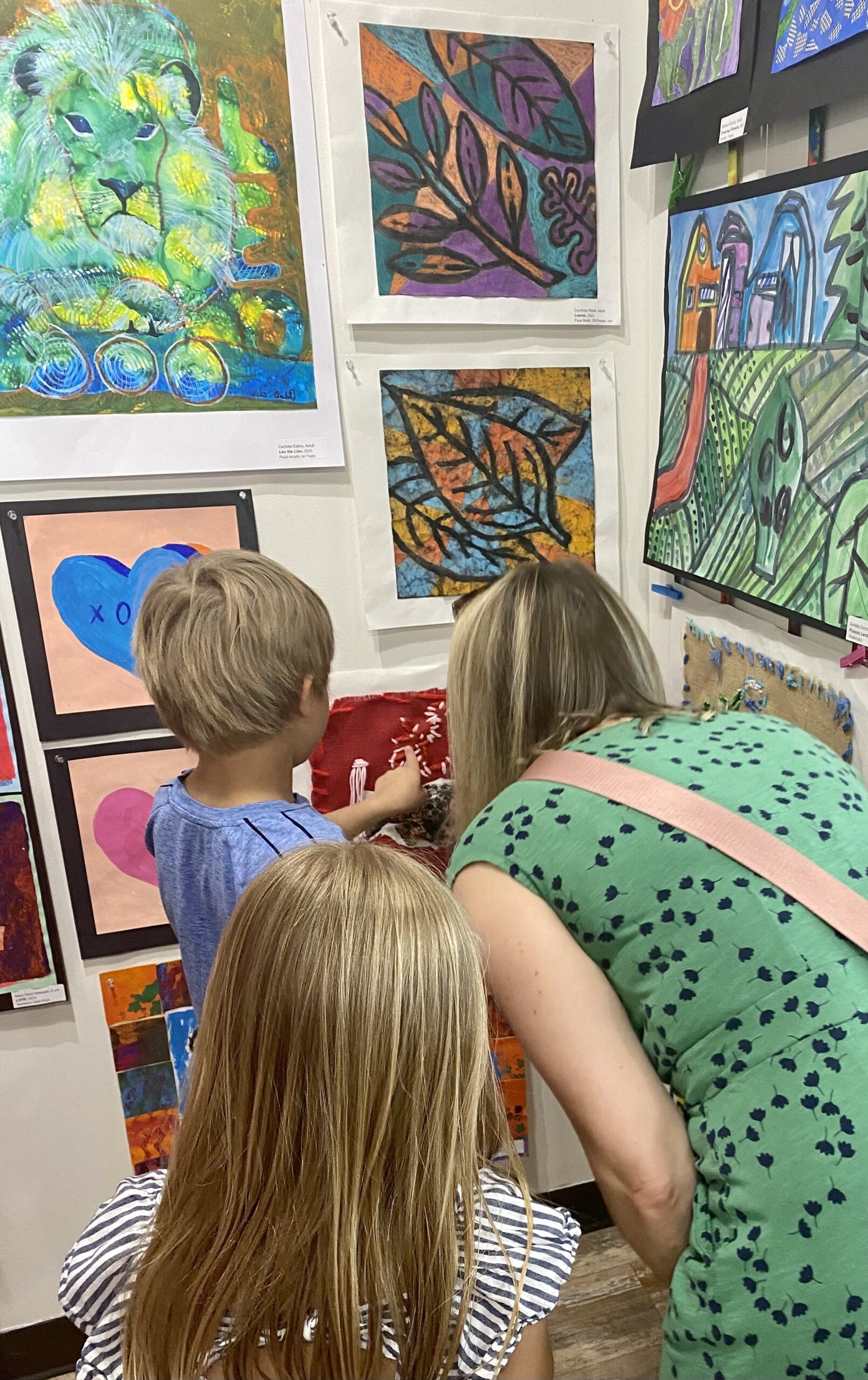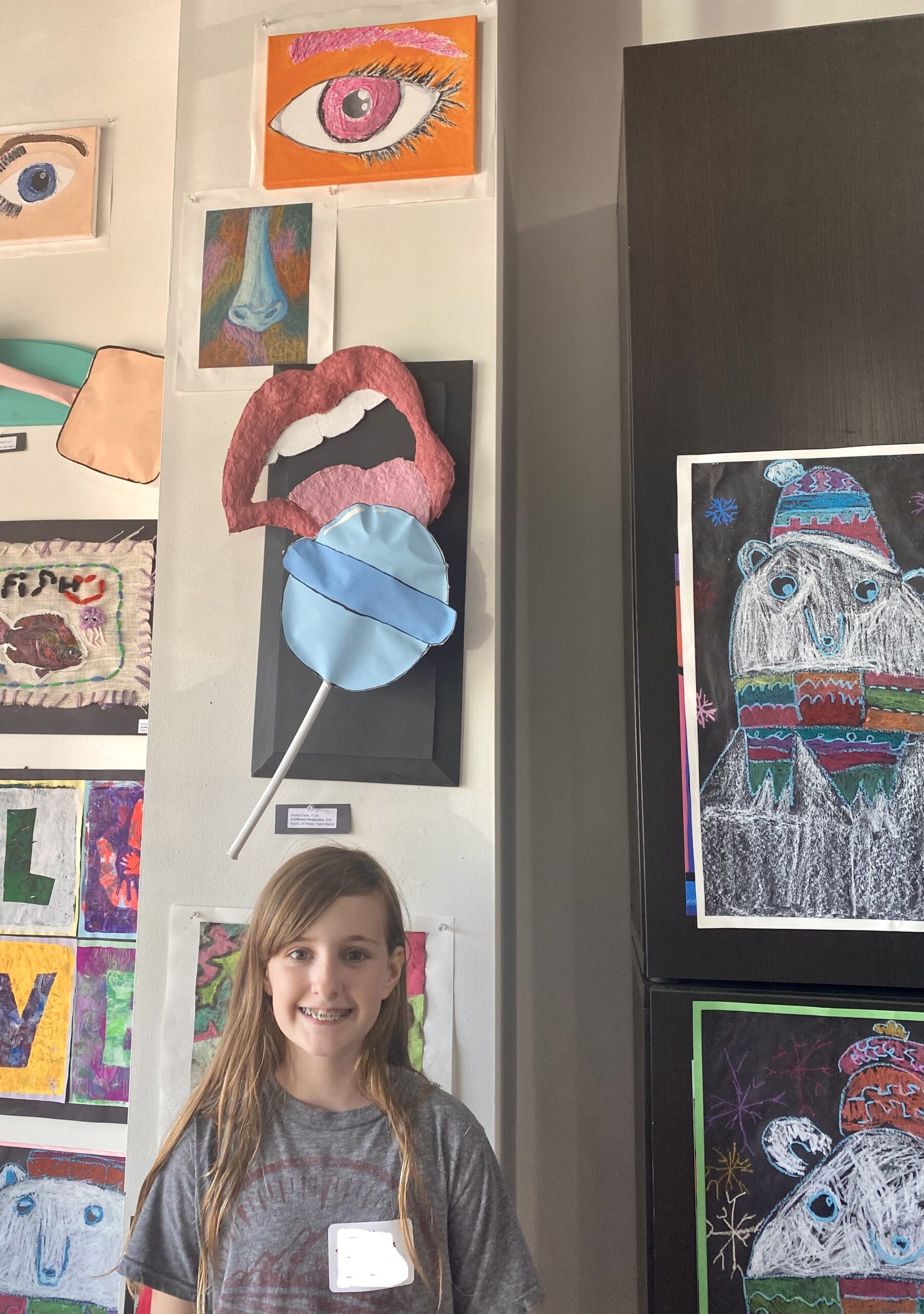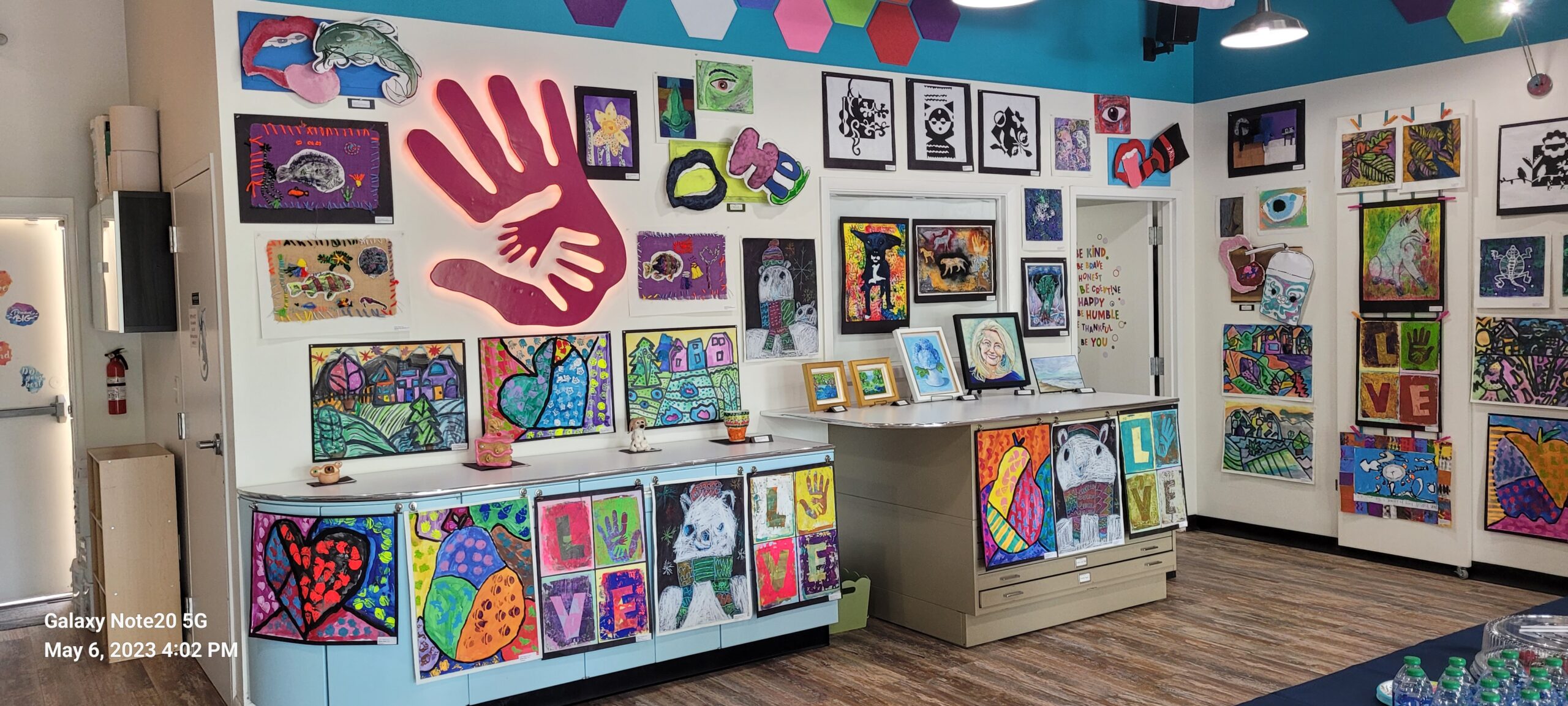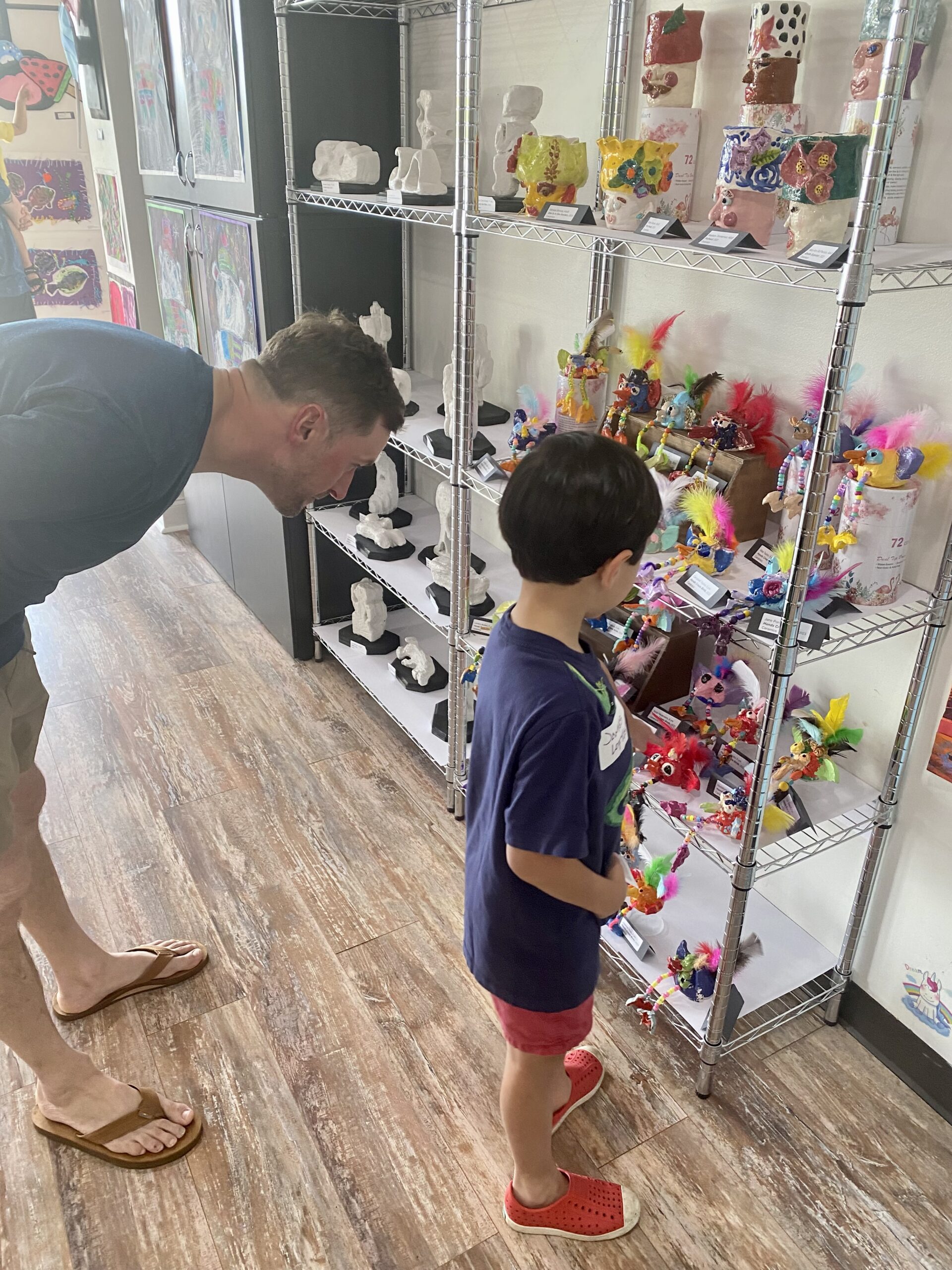 2023 Spring Student Art Exhibit was a BIG Success!!!
The studio was full of amazing masterpieces which were created by our students in the 16-week Winter/Spring course. We wish those of you who were not in attendance could have seen the smiles of the proud kids and adults describing the meaning and the process behind their art. We had over 250 guests!
Creativity is hard work, but is time well spent on an experience that will last a lifetime that can be shared with others and touch countless lives. It's a gift that just keeps giving! People have asked us if we are worried about the AI technology that is all over the news lately. The answer is- not even a little bit! One can put a price on all the products made by a computer, but the positive benefits of creating something with your own human hands are PRICELESS. Furthermore, to be able to show off your creations to your loved ones is a human connection and experience that AI can NEVER replace, no matter how good it gets at the replication of human behavior.
Thank you to all the volunteers who helped put on this incredible display of creativity. And a huge THANK YOU to all of our students for all of their hard work! Our Fall Schedule will come out by the end of JUNE. In the meantime, please sign up for Kids Summer camps and/or Adult Workshops!!
Hands Create 'Arty Parties' for Kids and Adults!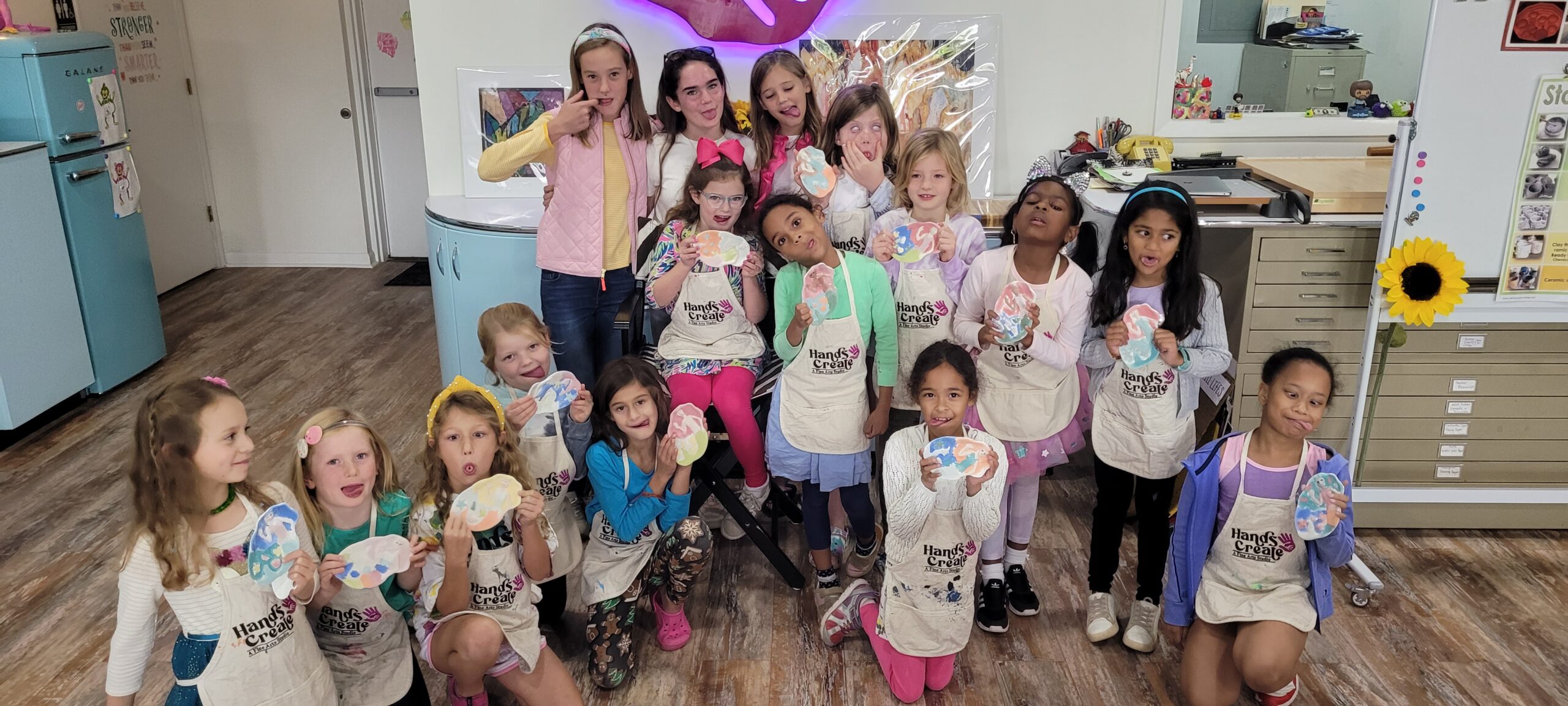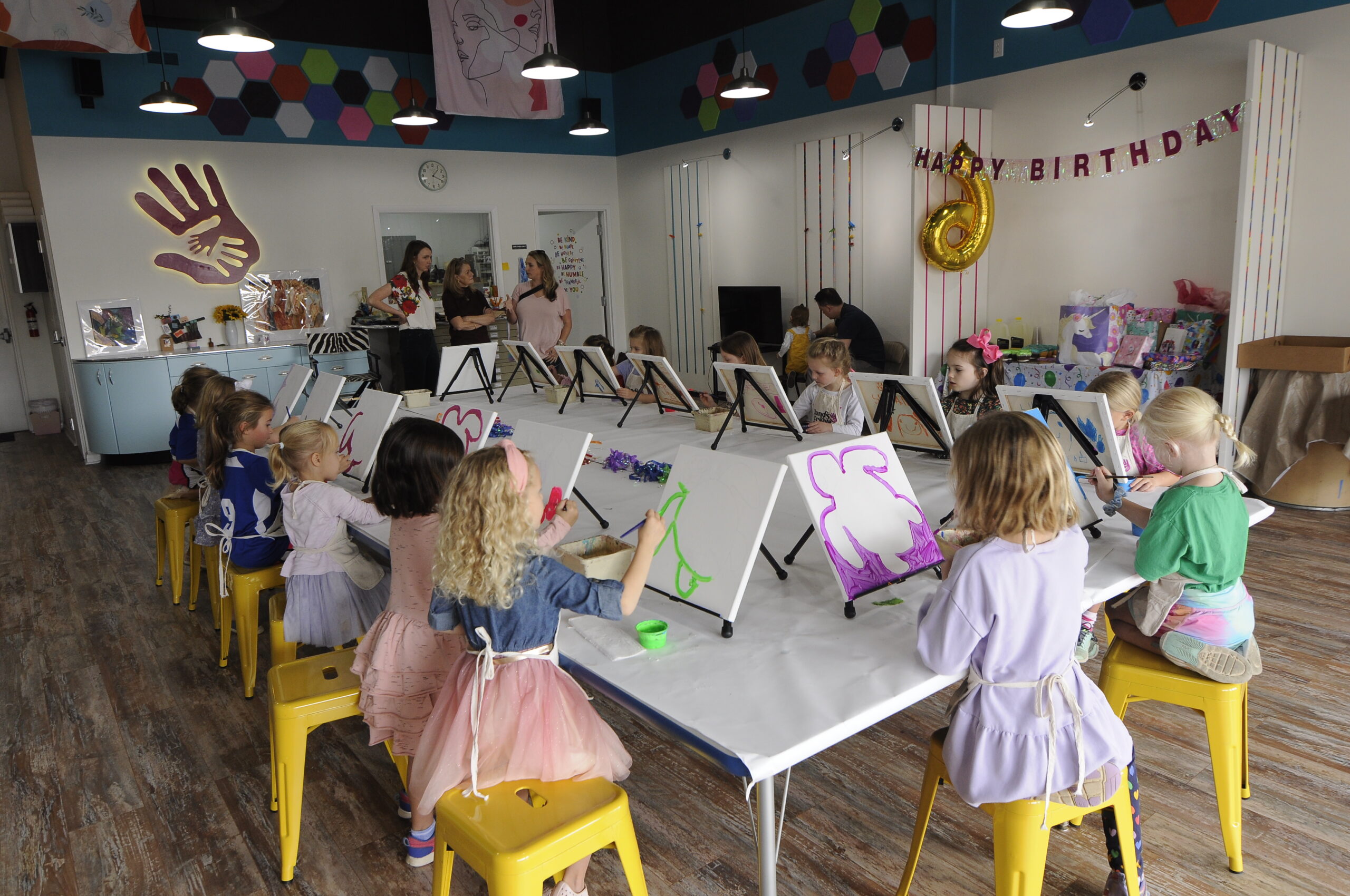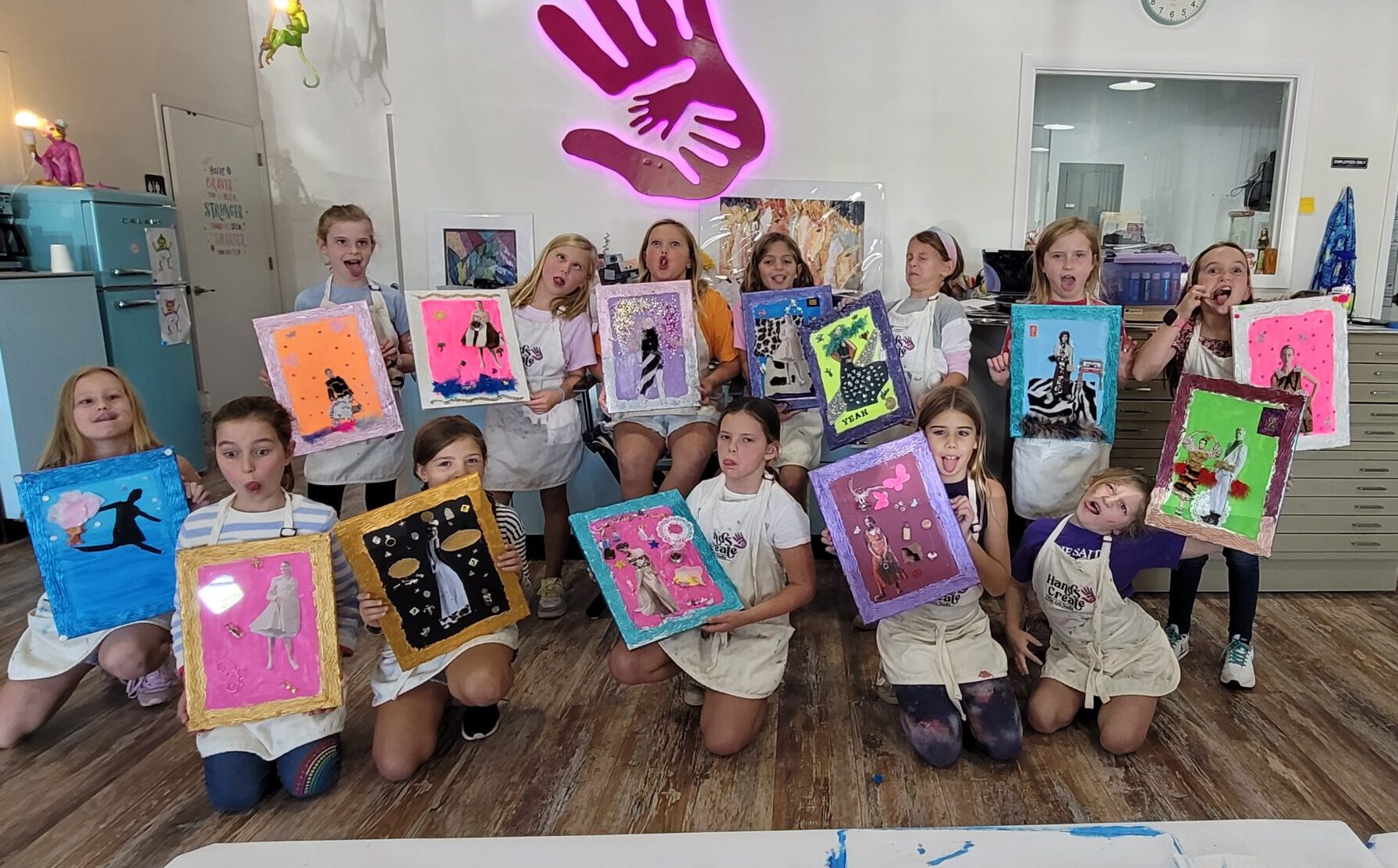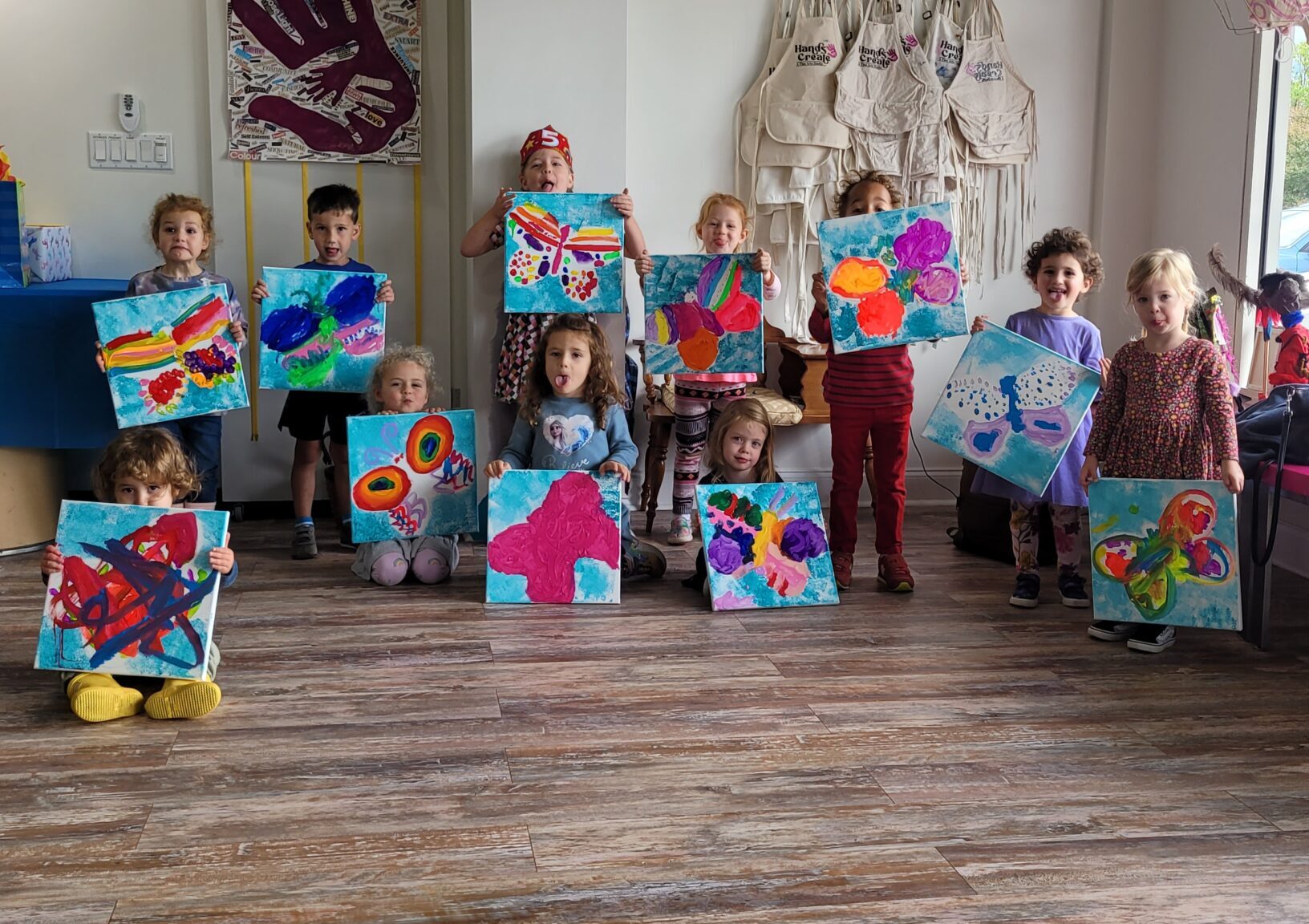 Book your next family and friends celebration at our studio, whether it's for a birthday, bar mitzvah, girls night out, or private work event. We will provide the materials and instruction for a group art project. You select a theme from the list below and provide simple decorations.
Go to the EVENTS CALENDAR below and select a preferred date and time listed for your Arty Party. If there is not an Arty Party listed on the calendar, the Arty Party is not available. If you want to inquire about an Arty Party that is not on the calendar, fill out the 'Schedule a Party' and submit. Our staff will get back with you about dates and times that may be available. No Arty Parties will be scheduled on Sundays!
Each party participant will receive a party favor bag, which will include (1) 10% discount for a future art workshop or course!
Children's Arty Party
Kids parties: 1 ½ hours, $350 up to 12 kids; $30 each additional participant (Saturday morning or afternoon)

Please note there won't be enough time for gift opening during your party, however you may choose to bring your own cake, utensils, and drinks to celebrate after the art lesson.
Canvas or Pottery Painting – Paint a canvas or glaze a pre-formed piece of bisqueware based on your party theme.
Adult Arty Party
Adult parties are 2 hours, $385 up to 12 adults: $35 each additional participant.

Adult parties are geared for a full range of skill levels and adventuresome spirits. All gently guided art projects are experimental and experiential, leaving lots of room for individual personalities to surface.
Canvas or Pottery Painting – Paint a canvas or glaze a pre-formed piece of bisqueware.
(Register for an event by clicking the event link on the calendar below)